IN ADDITION TO MY BAND, STB (STACEY TURPENOFF BAND), I CAN OFTEN BE FOUND PERFORMING IN OTHER PROJECTS!
Eef & Stacey Duo- Eef, the tall-Dutch-girl-with-the-red-guitar, moved to the US in 1999 and currently lives in Denver CO. This dynamic duo, Eef and Stacey Turpenoff, play shows all over the front range of Colorado mostly in restaurants, patio's, and coffee houses. Their repertoire ranges from up-tempo blues to a little jazz, soul, and a touch of Americana.
THE TUFFENUFFS
"STACEY, DANNY HAYNES & CARLETON PIKE TRIO"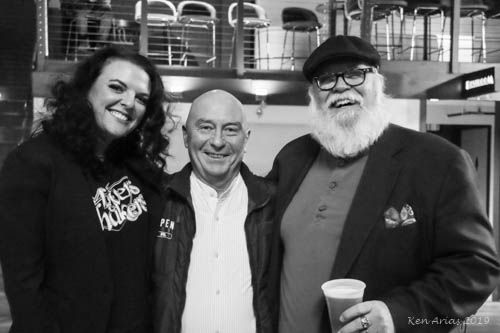 The combination of Stacey's beautiful vocals, Danny's skills on the keys, Carleton's perfection on drums, and this trio's flawless harmonies allow for their performances to operate in utter peace; every single soul who witnesses this trio are in awe and know that the bar has been set.
ONCE UPON A TIME, THE TUFFENUFFS Were A DUO.....